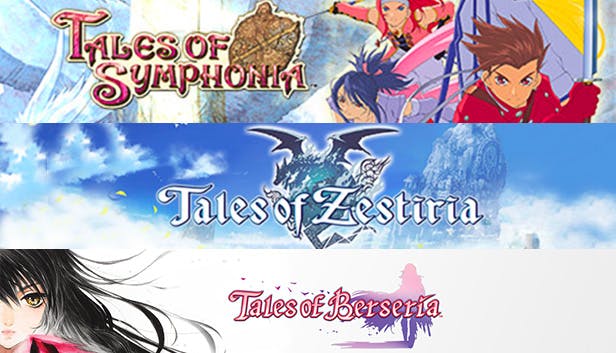 The popular Tales of RPG series has a bundle with three games on sale right now for $23.99. The bundle includes Tales of Symphonia, Tales of Zestiria, and Tales of Berseria. The sale ends in a week. Click here to visit the product page.
Disclosure: We may earn a commission from links on this page.
Tales of Symphonia was originally released on the GameCube, while Tales of Zestiria and Tales of Berseria were released over the past few years on PC, PS3, and PS4. The bundle includes the PC versions and requires a Steam account.
All three games have received positive reviews with Tales of Symphonia receiving the highest ratings, averaging an 86 out of 100 on Metacritic. Tales of Berseria is a favorite among fans though with "Very Positive" user reviews on Steam.
Follow @GameDeals365 and like us on Facebook for all of the latest #gamedeals! Did we miss something? Comment below!