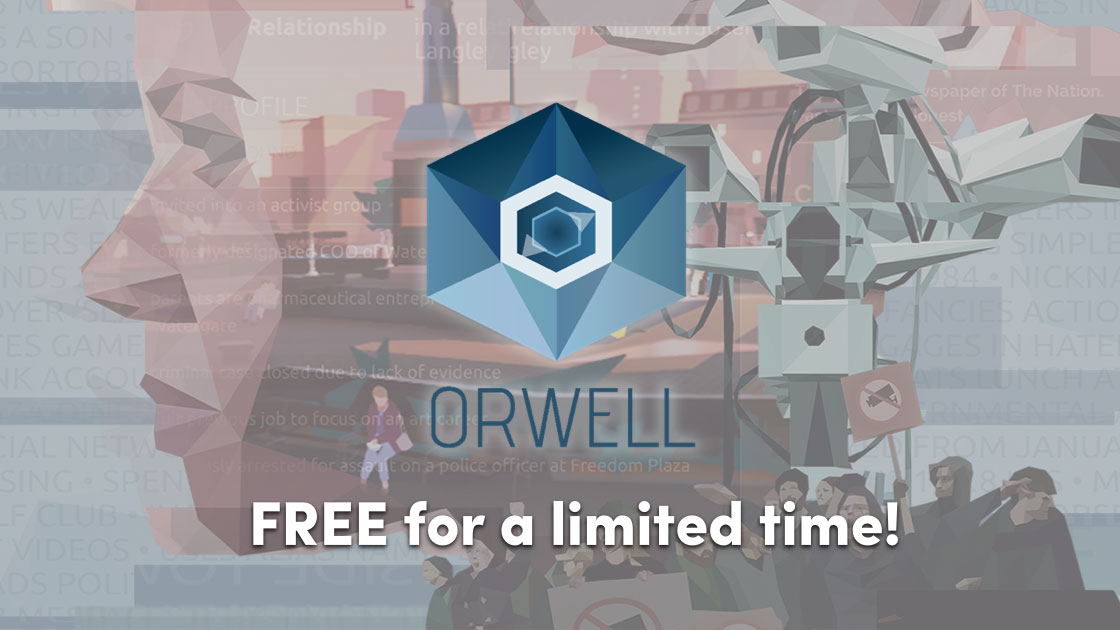 For the next two days, you can grab a free copy of Orwell on the Humble Store. Orwell is a surveillance state simulation where you have the ability to monitor all citizens' personal communications in an attempt to prevent a terrorist attack while, in the process, trampling on fundamental Constitutional rights.
Disclosure: We may earn a commission from links on this page.
The game is provided via Steam key for Windows PC, Mac, and Linux. A free Steam account is required to redeem the game key. You can download your free copy here.
After you claim your free copy of Orwell, you will also receive a coupon for 10% off of Humble Monthly. This month's Humble Monthly games include Sniper Elite 4, Tales of Berseria, and Staxel. Click here to check out Humble Monthly.
https://www.youtube.com/watch?v=i8jUWeqlTMU
Follow @GameDeals365 and like us on Facebook for all of the latest #gamedeals! Did we miss something? Comment below!
This article should not be considered an endorsement of any product. Game Deals 365 curates for the best game and tech deals that we can find. We may, in some instances, receive a small portion of sales from deals that we highlight, although this is not always the case. Any proceeds support the continued operation of the site.