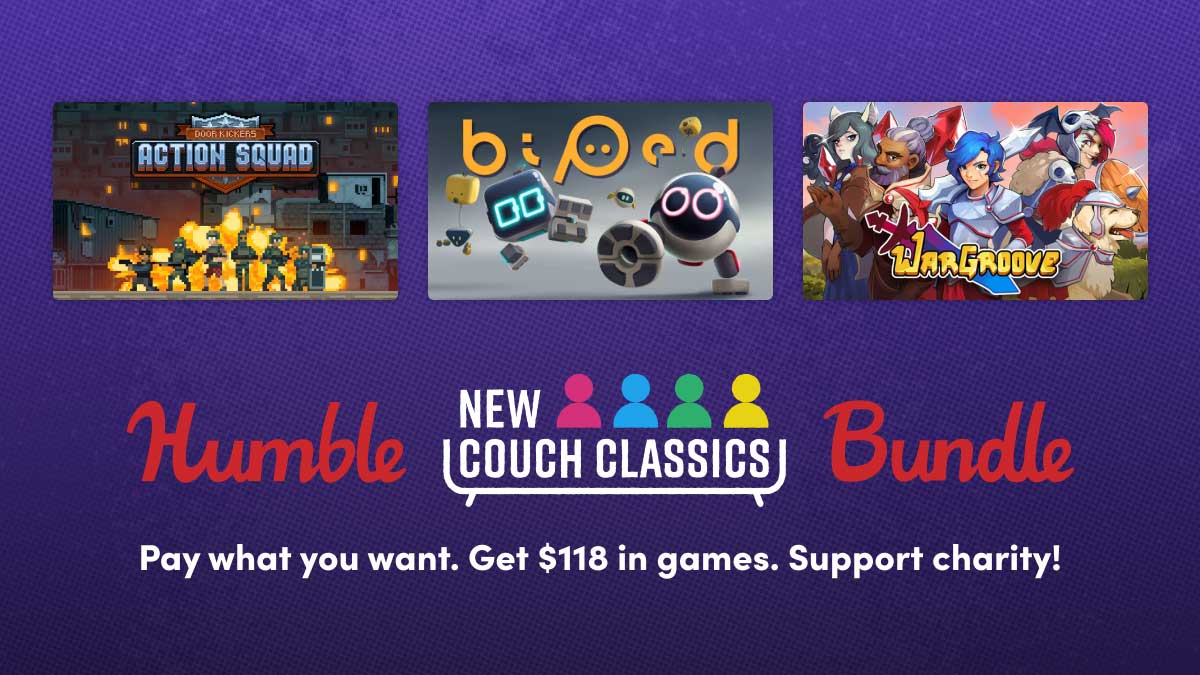 The Humble New Couch Classics Bundle just launched today. It features games like Biped, Wargroove, Ultimate Chicken Horse, Door Kickers: Action Squad, and more. A percentage goes to support charity.
Pay at least a buck and you will receive:
Disclosure: We may earn a commission from links on this page.
Door Kickers: Action Squad
If you pay more than the average (currently $7.86), you'll also receive:
Ultimate Chicken Horse
Nine Parchments
20XX
If you pay $10 or more, you'll also receive:
Wargroove
Lethal League Blaze
Biped
Plus, as a bonus, you'll get the Nine Parchments soundtrack.
The games in the bundle come with Steam keys. You'll need a free Steam account to redeem the keys and play the games. Your purchase supports the publisher, Humble Bundle, and charity. As a Humble Partner, you also support our operations here at Game Deals 365 to keep the servers on.