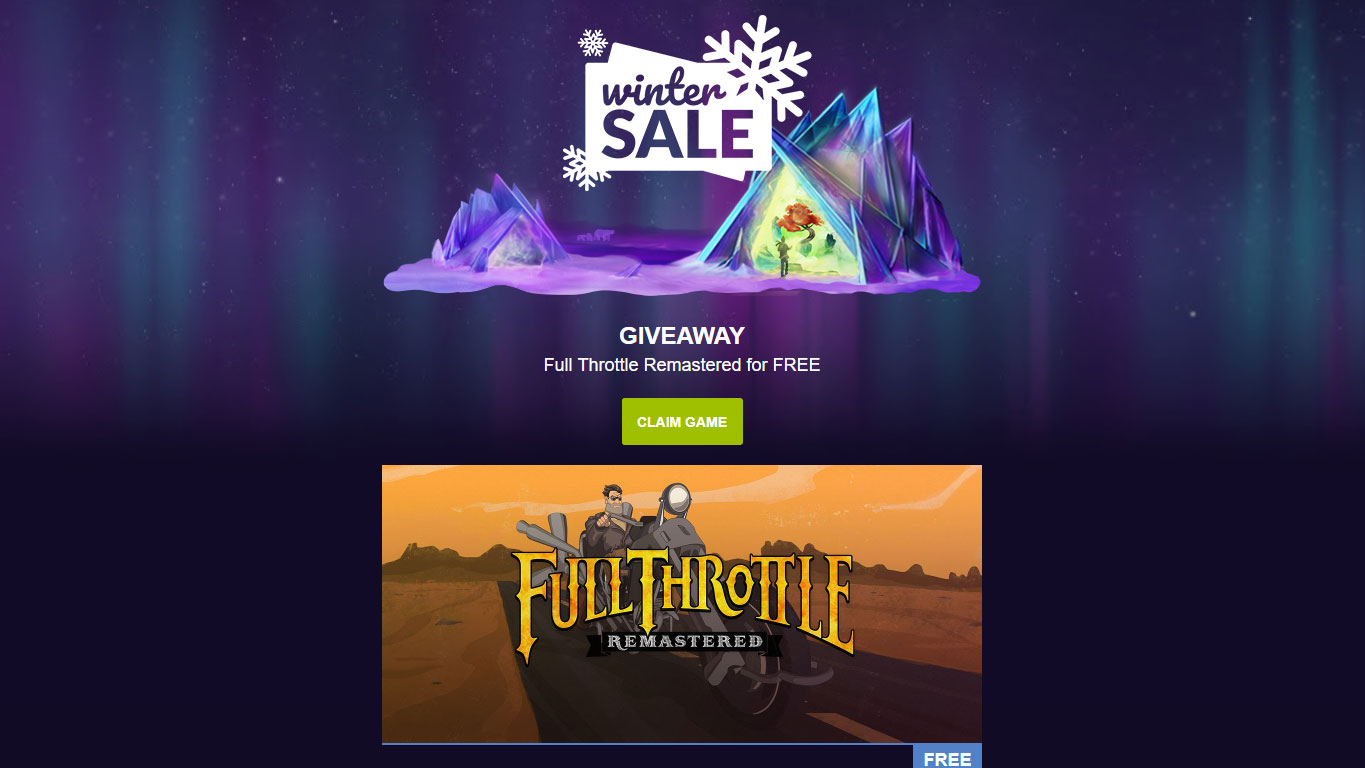 GOG is giving away free digital copies of Full Throttle Remastered to promote their Winter Sale. Full Throttle is a classic graphic adventure game from industry legend Tim Schafer. Originally released in 1995 from the now-defunct LucasArts, Double Fine Productions remastered the game in 2017.
Disclosure: Our articles may contain affiliate links. We may receive a small percentage of sales from clicks derived from affiliate links. This helps us keep the servers on and pay our writers.
Click here to claim your free copy.
Follow @GameDeals365 and like us on Facebook for all of the latest #gamedeals! Did we miss something? Comment below!